BrainTap-Your Brain at Its Best!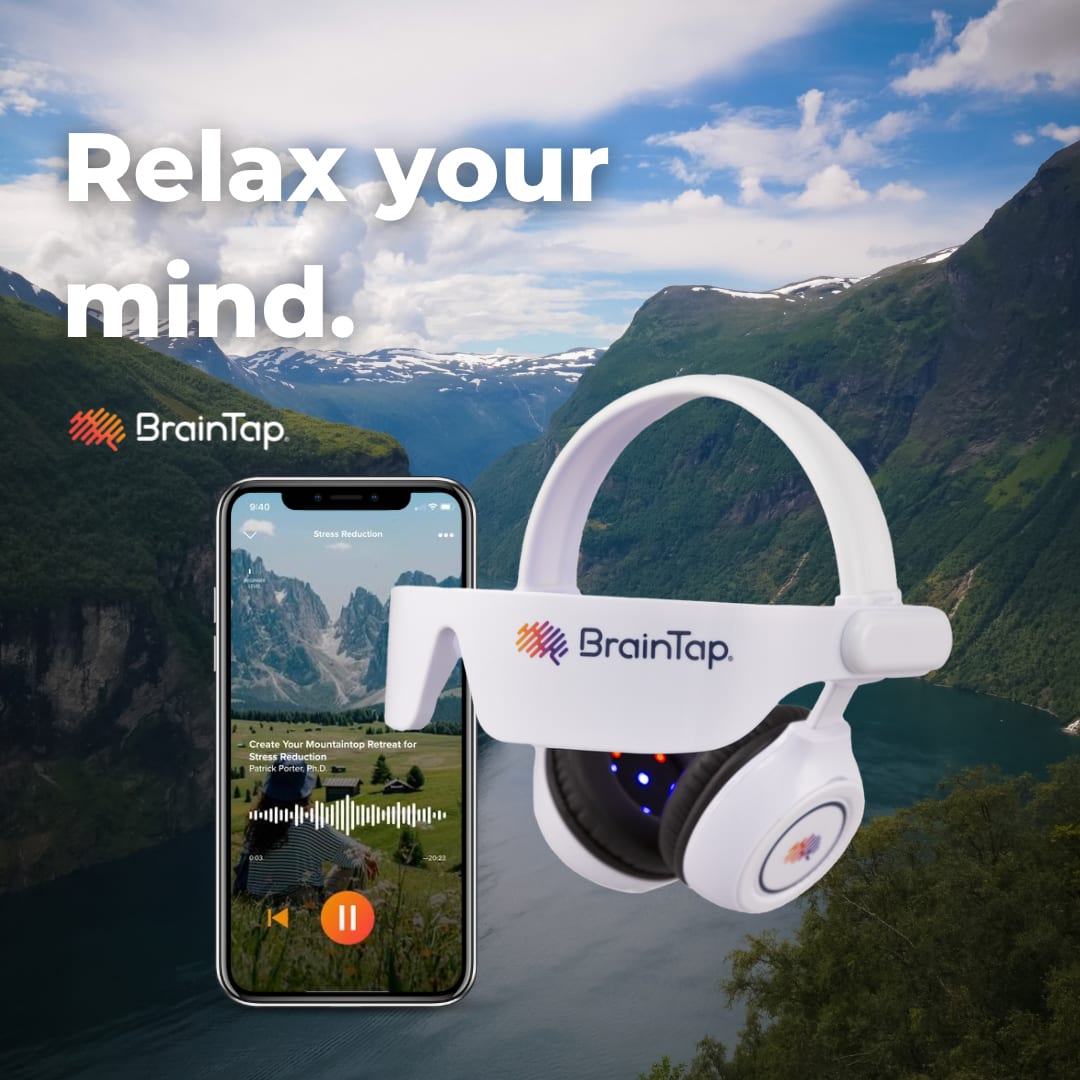 The BrainTap  system uses your mobile device & headphones to tap into different neural pathways in your brain
It delivers a full suite of sessions that range across desired life outcomes and tap into different neural pathways in your brain. With over 1,800 unique sessions, you can focus on what's important to you.
Categories
Categories Include: Stress Reduction, Restful Sleep, Focus and Clarity, Athletic Performance, Optimal Health, Weight Wellness, Breaking through PTSD, Pain-Free Lifestyle, Children and Learning, Brain Training, and many more.
Science-Based and Validated
The technology is grounded in proven science, validated through clinical studies and trusted by thousands of health providers.
Effortless Experience
It stimulates the brain directly, requiring no active participation by the user, and allowing you to let go completely. Even when the sessions tell you to breathe in, you can breathe out—and the tech still does all the work.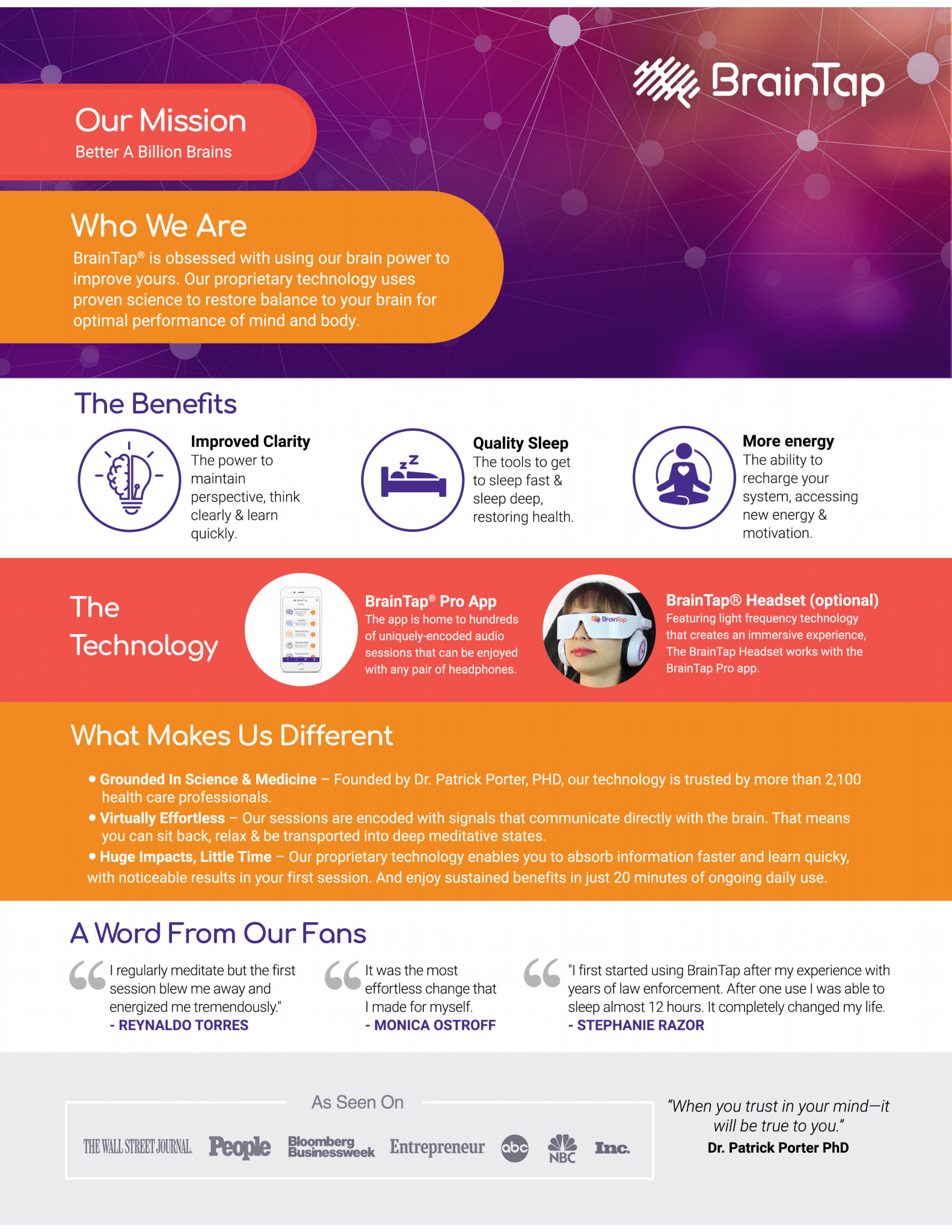 ---
Other relevant CTM posts